In fashion it's a big trend: all over patterns with geometric shapes and loud colours. Collections for women and men feature this trend. On shirts, jackets, coats, jeans, pants and dresses. The dernier cri is to mix and match the most diverse eye-catching patterns within one outfit. And just think of the crazy and flashy designs the sneaker world offers.
There might be lots of people who think: "patternizing" my outfit is not my cup of tea.  And to put the mind of critics at ease one might answer: "Relax, it's just a trend. By next year, all-over-prints are out."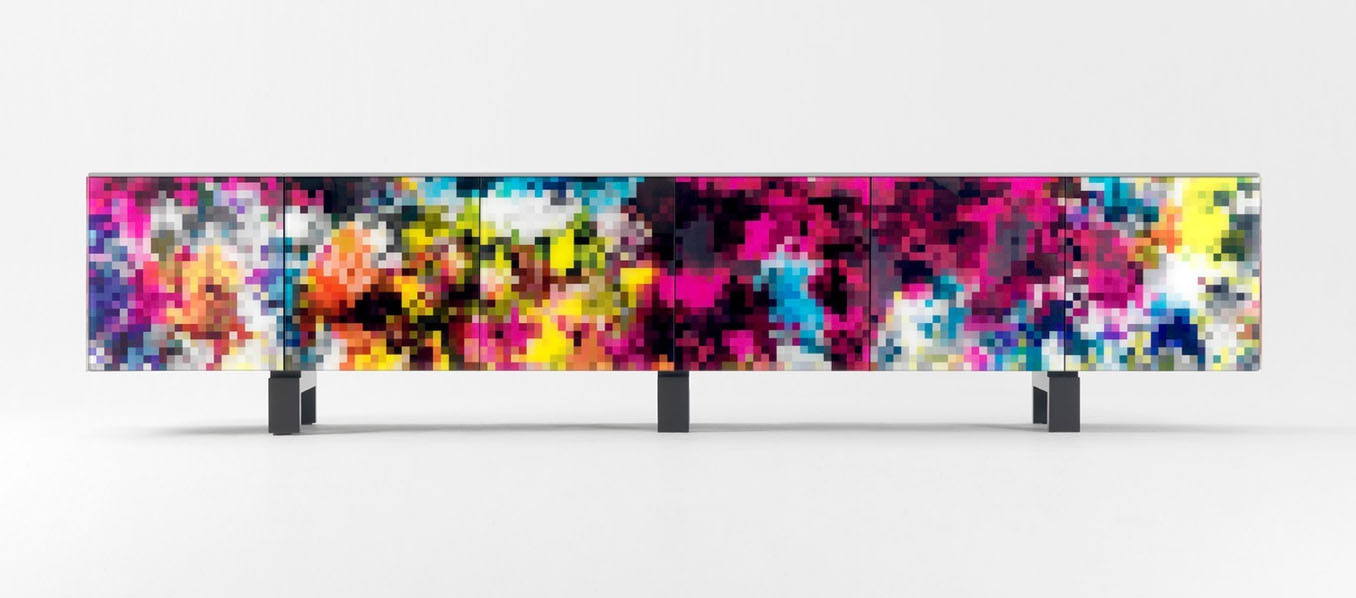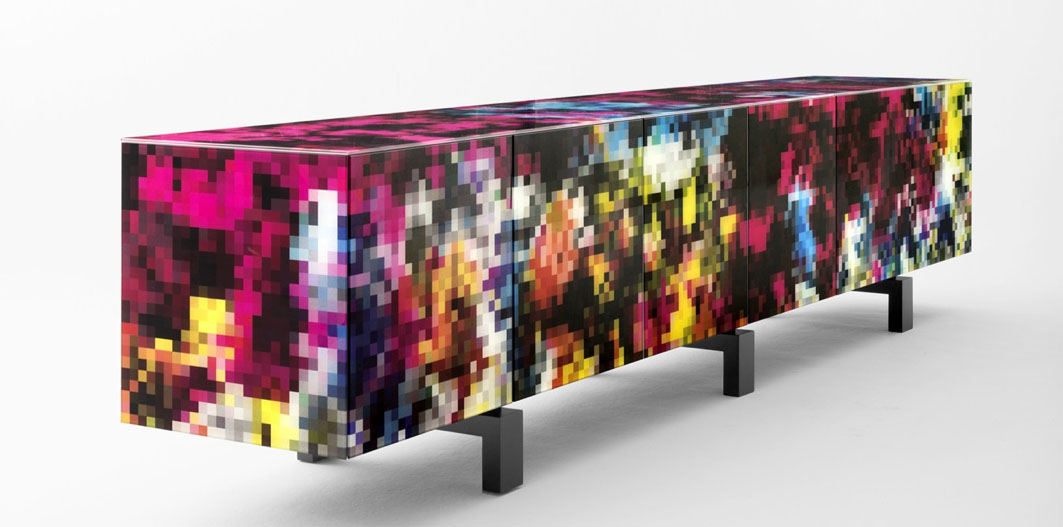 Cabinet "Dreams", BD Barcelona Design
But now, we also find the Op Art styles on furniture and interior design: the same flashing and striking, geometric shapes à la Vasarely and pixelated graphics decorate the surfaces of high end furniture brands: the kitchen series "Neo" of German manufacturer Nolte Küchen, the cabinet "dreams" by BD Barcelona and also the latest collection of the progressive and polarizing dutch brand moooi goes wild and presents all over prints of many kinds on carpets, seaters, accessories cupboards and cabinets.
You might comment again: "Well, it's just a universal trend. By next year…"
The point is, there is a great difference between buying fashion and buying furniture. Furniture and kitchens of the mentioned class (and price), you buy for a lifetime. You really don't change them every season.
So why do contemporary designers and brands offer these "oposite of minimalistic", highly expressive and emotional creations? Is it a "projection screen" for our multifaceted, multicultured lifes and individuality? Or is it an answer to the fact that interior spaces become more and more hybrids, where borders between office, kitchen, living and sleeping room blur? One could also see a new kind of cozyness and warmth.
Anyway, it's exciting to see how these ideas develope further. And maybe this is not just a trend but an expression of changing mind sets.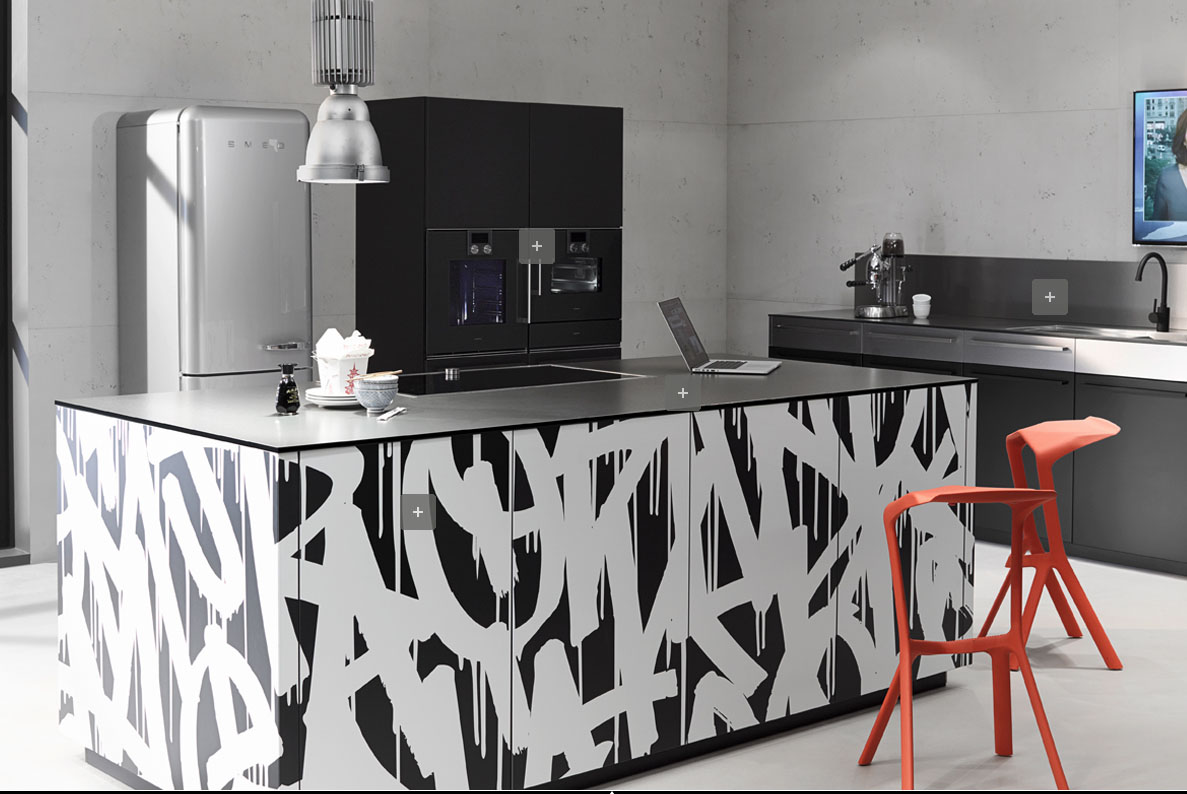 Nolte Neo Loft, Nolte Küchen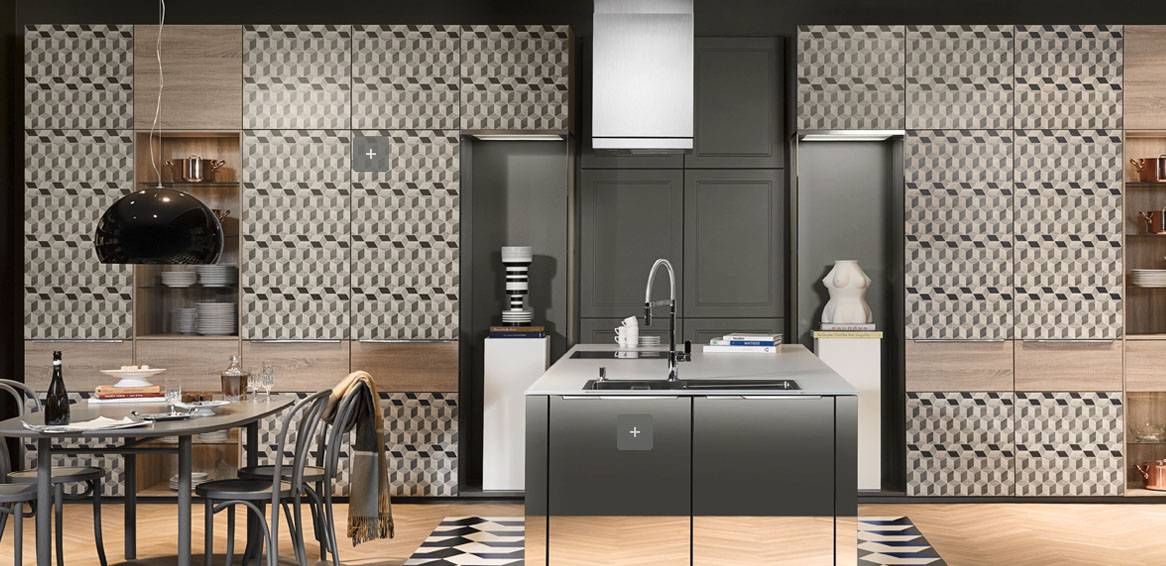 Nolte Neo Salon, Nolte Küchen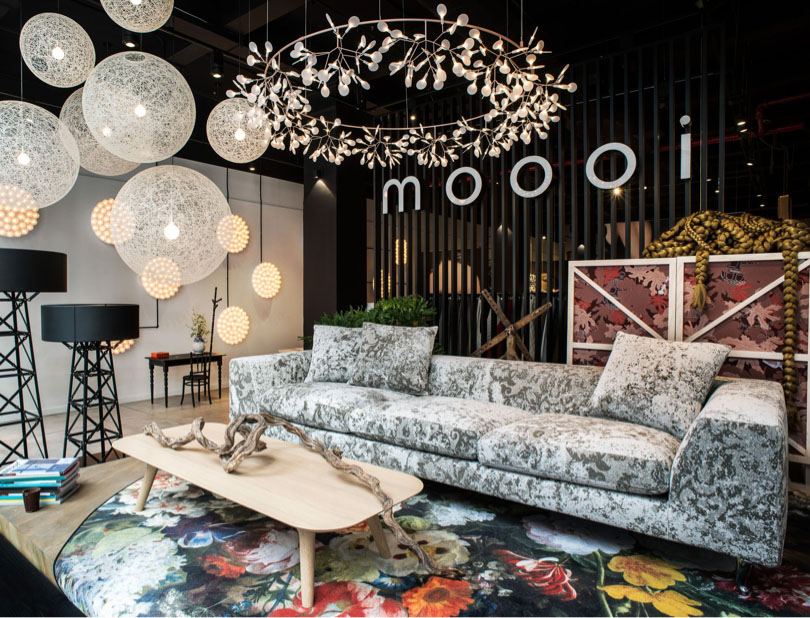 moooi collection presentation 2015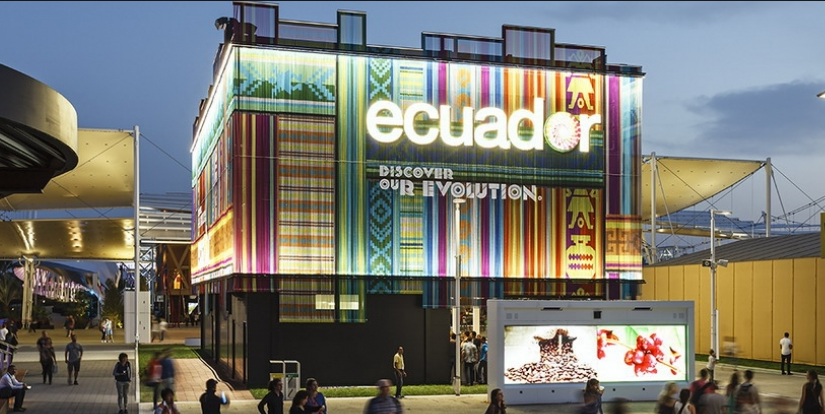 All over patterns also in architecture, at the Ecuador Pavillon at Expo 2015 Milan: the graphic look of the façade is made by lapping KriskaDECOR anodized aluminium chains. It creates an emotional connection with traditional and unique elements of the country
(photo: Marcela Grassi)